For new customer
How to take your first trial lesson
Let's start from trial lesson!
Beginners are welcome! Our studio is open to everyone, regardless of gender, age, flexibility, athletic ability or constitution.
We aim to create a studio where everyone can enjoy yoga.
If you are a beginner, we recommend taking a class with a beginner's mark on the schedule. You are able to learn the basics slowly. If you are an experienced yoga practitioner, we offer a variety of classes in various styles, so choose the class you would like to attend.
1) Reservation and Visit
Currently, to attend a class at YOGAVANA, an advanced reservation is required. Please select a class from the schedule page and make a reservation on the reservation page before coming.
Schedule

→ Click here for more details on how to make a reservation.

Please arrive with enough time to check-in and ensure you are ready to start class at the scheduled time. Please fill out the consent form before a class.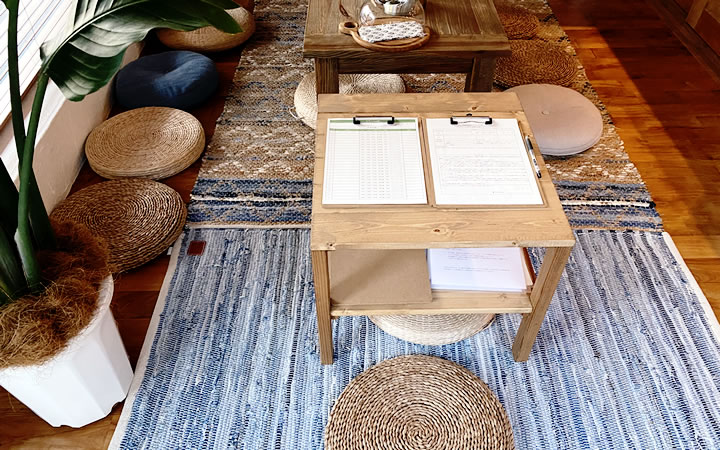 2) Reception
Please pay the first trial ticket of ¥1,000 (tax included). Please put your bags in the locker and change into comfortable clothing.


3) Before a class
Rental mats are available for use free of charge. Please relax and enjoy your yoga class!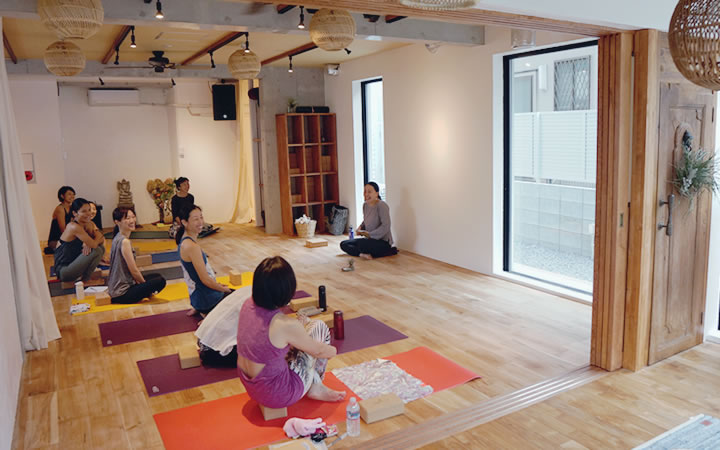 4) After a class
Please wipe the rental mat with the provided mat cleaning before returning them. (*For the time being, we will use sanitizing wet wipes.)
Please relax in the studio and waiting area. If you have any questions, please feel free to talk to our staff and instructors.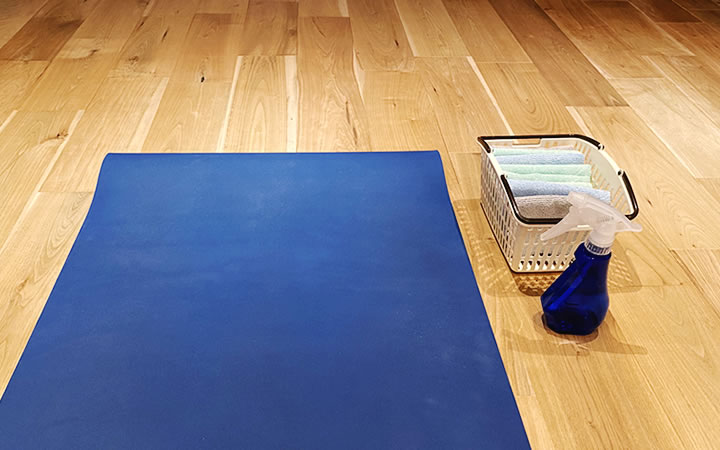 <First Trial Ticket>
The first trial lesson is available for 1,000 yen (tax included) (*special promotions of opening).The first trial lesson is limited to one time per person.
※There is no admission fee (*special promotions of opening), no annual membership fee, and no administrative fee.
※We also offer 'trial tickets (2 tickets)' which can be purchased only on the day of the trial lesson.
<Possessions>
Comfortable clothing for exercise
Water
Hand towel (for sweat wipes)
※Yoga mats and props are available for rent at free of charge. If you would like to use your own mat, please bring your own.
※Indoor shoes are not required. You will do yoga barefoot on the mat.
<Note>
If you are a beginner in yoga, we recommend you to take a class with a beginner markon the schedule. You will learn the basics in detail.
Please finish your meal at least 2 hours before the class.
Please set your cell phone to silent mode in the studio.
Doors open 20 minutes before the class starts.